Boots In The Far East : Umbro Akusereita SJ 2
Umbro Akusereita SJ 2 football boots are currently available only on the Japanese market. Surely, they are Umbro's key cleats in the Far East after their re-branding a couple of years ago.
Umbro Akusereita SJ 2s are a bit of a mash-up of all the Umbro football boots we know, featuring:
the leather upper of the Speciali,
the heel counter of the Stealth Pro, and
the 'A' Frame of the GT Pro.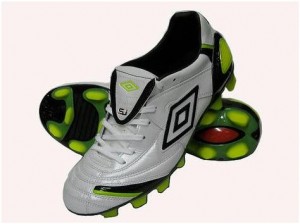 The Norwegian Joakim Aage Nilsen, in action against Kostas Markou of Cyprus during the U-21 European Championship qualifying match in Aalesund on 3 September 2010 below, has managed to get his hands on a pair of these unique cleats.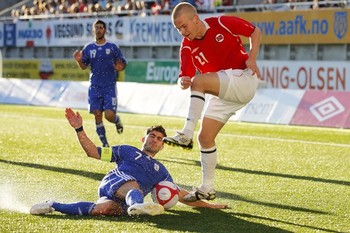 #umbro
Posted on October 15, 2010 Justin