Lotto Stadio Primato
Lotto Stadio Primatos are rather under-rated cleats, made of amazingly soft kangaroo leather, which feels great and will only get softer over time. Right from the first game, these football boots will start to mold to the shape of your feet . . . k-leather is used for both durability and an excellent in-boot feel.
'Shock Off' technology refers to a shock absorbing insert, made of low density polyurethane and located near the heel of the boot. The 'Punto-Flex' feature allows for the sole to bounce back, and allows your foot to flex in the right manner.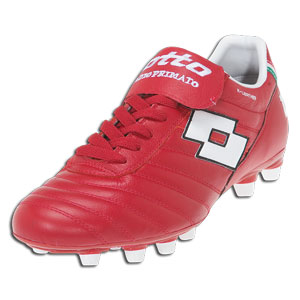 Furthermore, the upper is stitched to the sole, increasing the life span of the cleat. With respect to the outsole, we have better gripping through 12 fixed studs.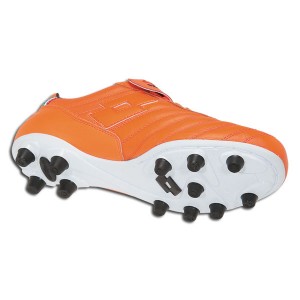 The Lotto Stadio Primato weighs in at 9.6 oz, which is quite an optimal weight.
The tongue is designed in an old-school fashion, eventually flapping over as it softens over time. As a result, the only way to keep it down is to tie the laces over the tongue, or to place the tongue in under the actual lacing.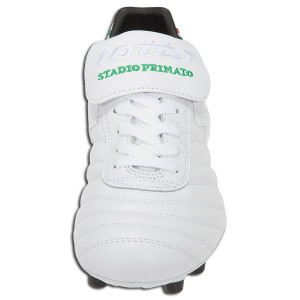 Lotto Stadio Primatos are not only available in black, but also in dark red, orange, yellow and white.
Posted on October 10, 2010 Justin