Lotto Zhero Leggenda Tre
The Lotto Zhero Leggenda Tre is recommended for players who prefer the classic boot silhouette. These cleats are not overly flashy, while providing the feel of the classic Italian style. First of all, made from soft and responsive kangaroo leather, the upper is water-repellent, with stitching that holds shape and performance.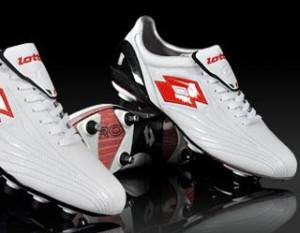 The outer heel counter is a striking feature of the Leggenda Tre football boots, increasing heel support and protecting it from impact. Furthermore, it combines the removable insole with a 'shock-absorber', in order to enhance comfort along the sole of the foot.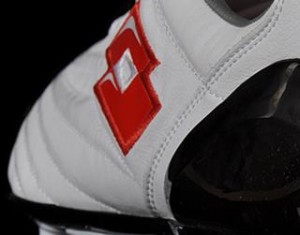 These football boots continue with Lotto's innovative Twist'nGo system. The first rotating stud helps players as they change direction, ensuring speed and stability, thus reducing the risk of injury.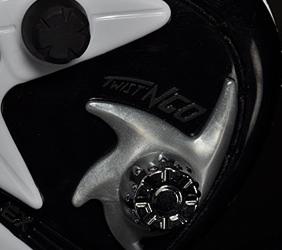 Note that Spanish midfielder Jordi Gómez was on the scoresheet for Wigan Athletic in their 2 – 0 win over Wolves on Saturday. The ex-Barcelona youth player was wearing the classy White / Black / Red Lotto Zhero Leggenda Tre.
Posted on October 05, 2010 Justin