2014 Adidas F50 AdiZero Football Boots?
Leaked pictures online show what may be the next-generation adidas F50 adiZero boot which may be set to be released in 2014. Thee is little information you can gleam from this blackout pair, but the forefoot of the boot looks to maintain the Speed Control Texture which adds a layer of grip and control to the ball in high speed moves, albeit with a new design for the next version.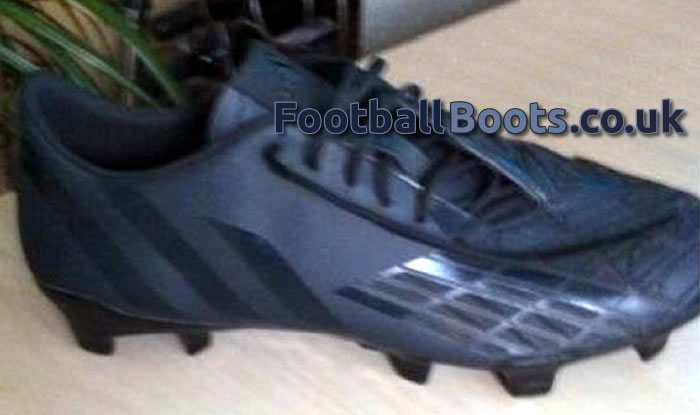 It is difficult to tell from the image if there has been an upgrade to the hugely successful and popular adidas TRAXION stud configuration, that was first used on the adizero but has since been seen on almost all recent released from the German brand, from adizero, to RS7, Predator and the soon to be revealed nitrocharge. If there is an upgrade it would be TRAXION 3.0
Potentially the upper looks like it could be thicker and softer synthetic suggesting it may some weight, but increase the comfort of fit and touch, also leaving room for an SL or Prime edition. This unknown adidas boot may the be the German brands headline boot prior to the 2014 FIFA World Cup in Brazil, we'll have to wait for more leaks and information to emerge. What do you think of it so far?
#adidas
Posted on April 13, 2013 Blake