Nike CR7 Mercurial Vapor VIII Boot Test & Review
The Nike CR7 Mercurial Vapor VIII Seaweed boot was tested and reviewed by boot tester TheFrikiWorld1 from Spain. The specialised CR7 Vapor 8 boot was first unveiled in 2012 and it boasts a super lightweight Teijin synthetic upper and a twin heel stud configuration enhances grip and acceleration on the surface, the perfect boot for the player with great pace and agility.
Check out the boot review above and here are Victor TheFrikiWorld1's thoughts:
Intro: These boots are so great, they change radically from the last Vapor VII or the Superfly generation.
Upper: The new upper design is much more flexible, comfortable, light and easy to break-in on the first trainings. I love this upper, specially for the feeling with the ball, the leather finish on it gives you a soft touch and it's much more light than on the last editions of the Nike Mercurial.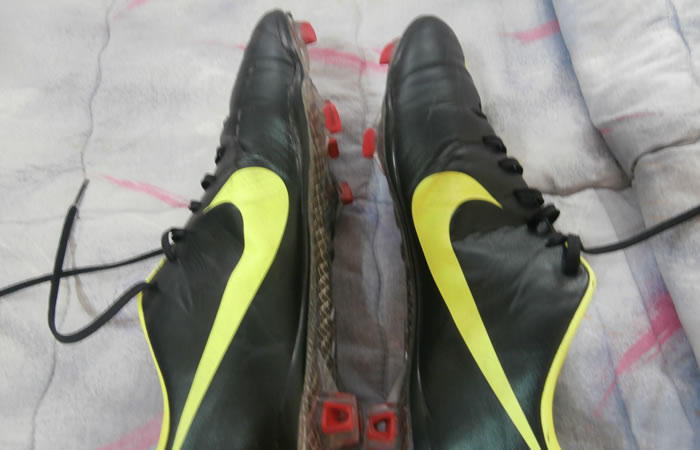 Traction/Grip: In terms of the soleplate, probably is the aspect where I personally noticed more change. There's a new stud pattern (5 studs forward plus a traction stud on the center, and 2 studs on the back to reduce weight and maximize the penetration on the pitch). This new design allows you change directions on maximum speed. Specially designed for Firm Ground pitches where the functionality is much more noticeable and better for the duration of it.
Overall: I think they are a nice boots, perfect for the people who want a lightweight boot. The upper gives you a glove-like feeling with the ball and the soleplate allows you the best traction on changing directions.
#cr7 #nike #review
Posted on April 24, 2013 Blake